The Logan and Albert Hotel, or as the locals call it the "L and A", is making a come back after closing down over 3 years ago! The pub was last trading in June 2018 before the last beer was poured and it was put up for sale.
The doors to the iconic Logan and Albert Hotel are set to reopen on 16 July 2021, so put it in your calendars! You can look forward to weekly pool competitions, entertainment, events and plenty of beer.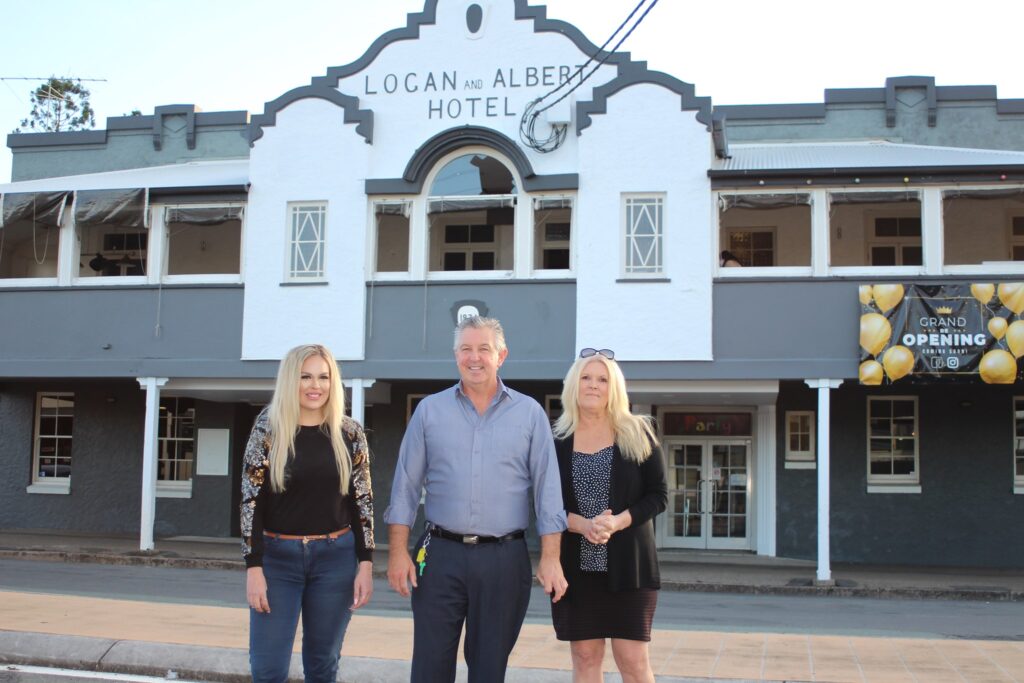 The name "Logan and Albert Hotel" originates from the pub originally being situated on the corners of "Logan and Albert" street in 1934, however it is now called Brisbane Street in Beaudesert. It was a popular destination for the community to visit when it opened, and even housed a Commonwealth Bank and barber shop.
The building was rebuilt after it was destroyed by a fire that tore through Brisbane Street, also affecting several other businesses.  Despite what the "L and A" has been through, it is still the original building with old clippings and sketches tracing the history of the area and the pub on the walls, which adds to the great character of the pub.
Only 1 minute away from Spring Creek, you'll have a new local to visit for a pub feed. Find out what else is only minutes away from your new home at https://spring-creek.com.au/lifestyle/
Check out the Logan and Albert Hotel through the years!
Sources: GDay Pubs, Beaudesert Times, The Hotel Conversation