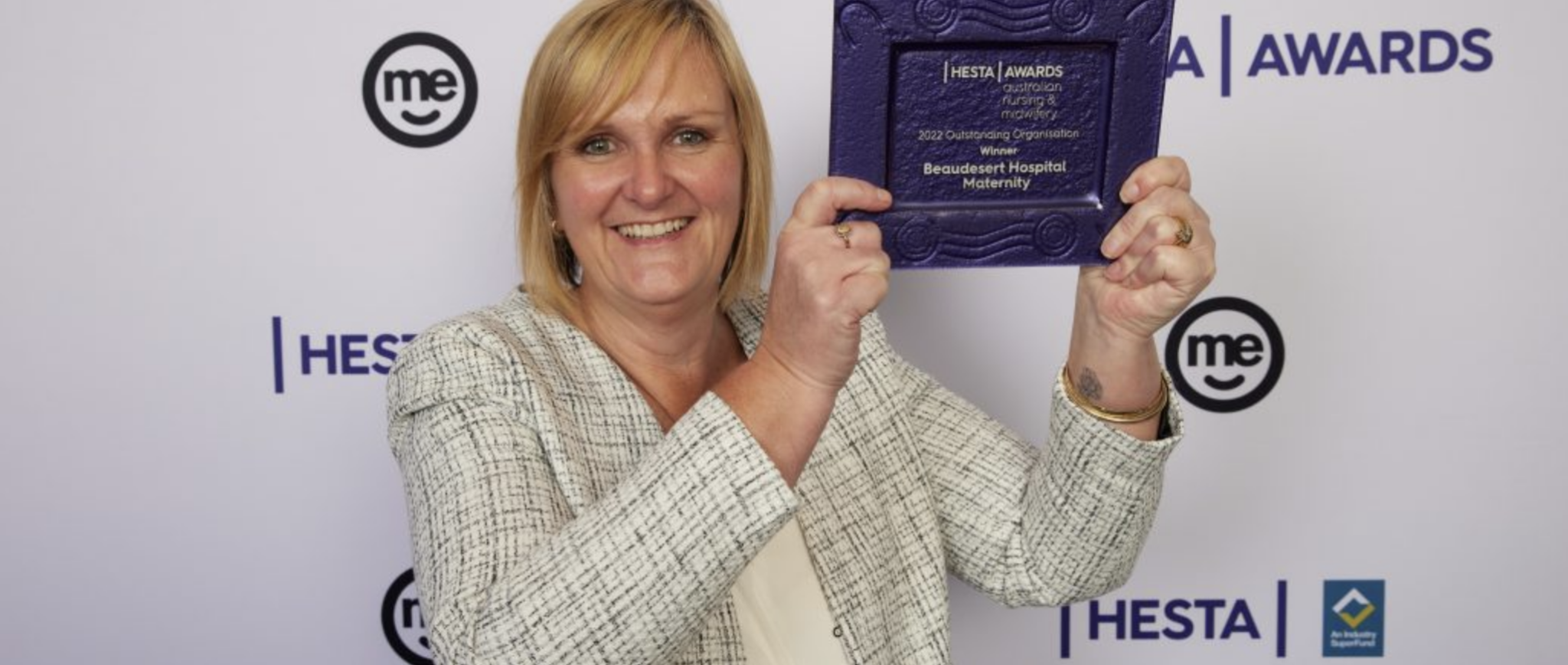 The 2022 HESTA Australian Nursing & Midwifery Awards recognise the outstanding contribution Australia's nurses, midwives, nurse educators, researchers and personal care workers make to improving health outcomes
Beaudesert Hospital Maternity was awarded Outstanding Organisation. They are recognised for their high-quality maternity services and for demonstrating an incredible commitment to improving the health and wellbeing of women and babies in rural Queensland.
The service has enhanced healthcare for local women and babies, including expanding its Midwifery Group Practice which provides individualised continuity of care during pregnancy, labour and birth, and in the provision of postnatal care.
Beaudesert Hospital Maternity has also increased access to culturally appropriate midwifery and healthcare to First Nations mothers. The service has engaged extensively with community members to ensure safe, sustainable, and integrated care. Beaudesert Hospital Maternity is working to further enhance cultural appropriate care in the future through a Birthing in Our Community (BiOC) model of care.
Beaudesert maternity hopes to use the prize money to introduce a waterbirth option and develop an onsite lactation clinic.
Source: Beaudesert Bulletin