The Olympics has previously had long-term effects on host cities, with a strong tendency for housing supply and demand to increase, leading to healthy price growth. Lake Wyaralong in the Scenic Rim has been chosen as an event venue and will host the rowing and canoeing events at the Olympics and Paralympic Games. Lake Wyaralong is just a short drive from Spring Creek Beaudesert, so residents will have the opportunity to watch athletes in action.
Hosting the 2032 Olympics will increase employment opportunities and create thousands of jobs for local Scenic Rim businesses, which will receive much-needed support. Job creation is one of the main recipes for property price growth, as it increases the public's purchasing power and ability to enter the market.
PRD Research has named Beaudesert a Key Olympic Suburb, with a projected growth after the event of $560,070 for a house in Beaudesert – that's a 14.3% house price growth in 10 years!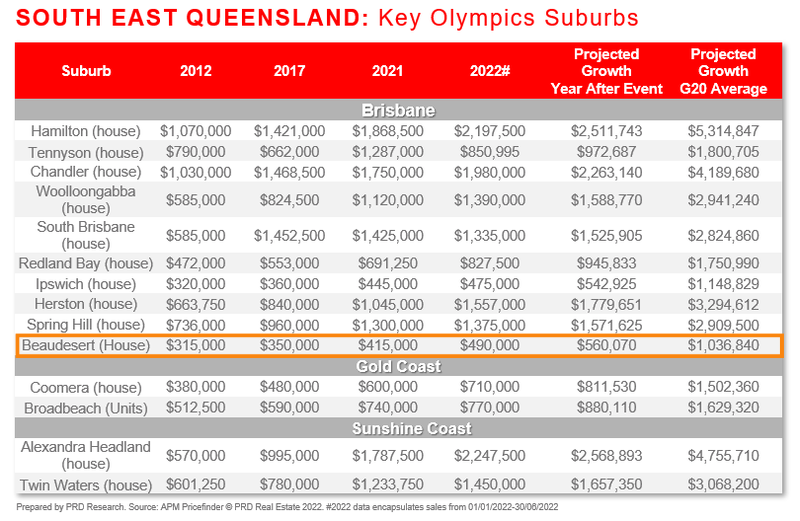 Secure your new home in Beaudesert and live in a key olympic suburb.