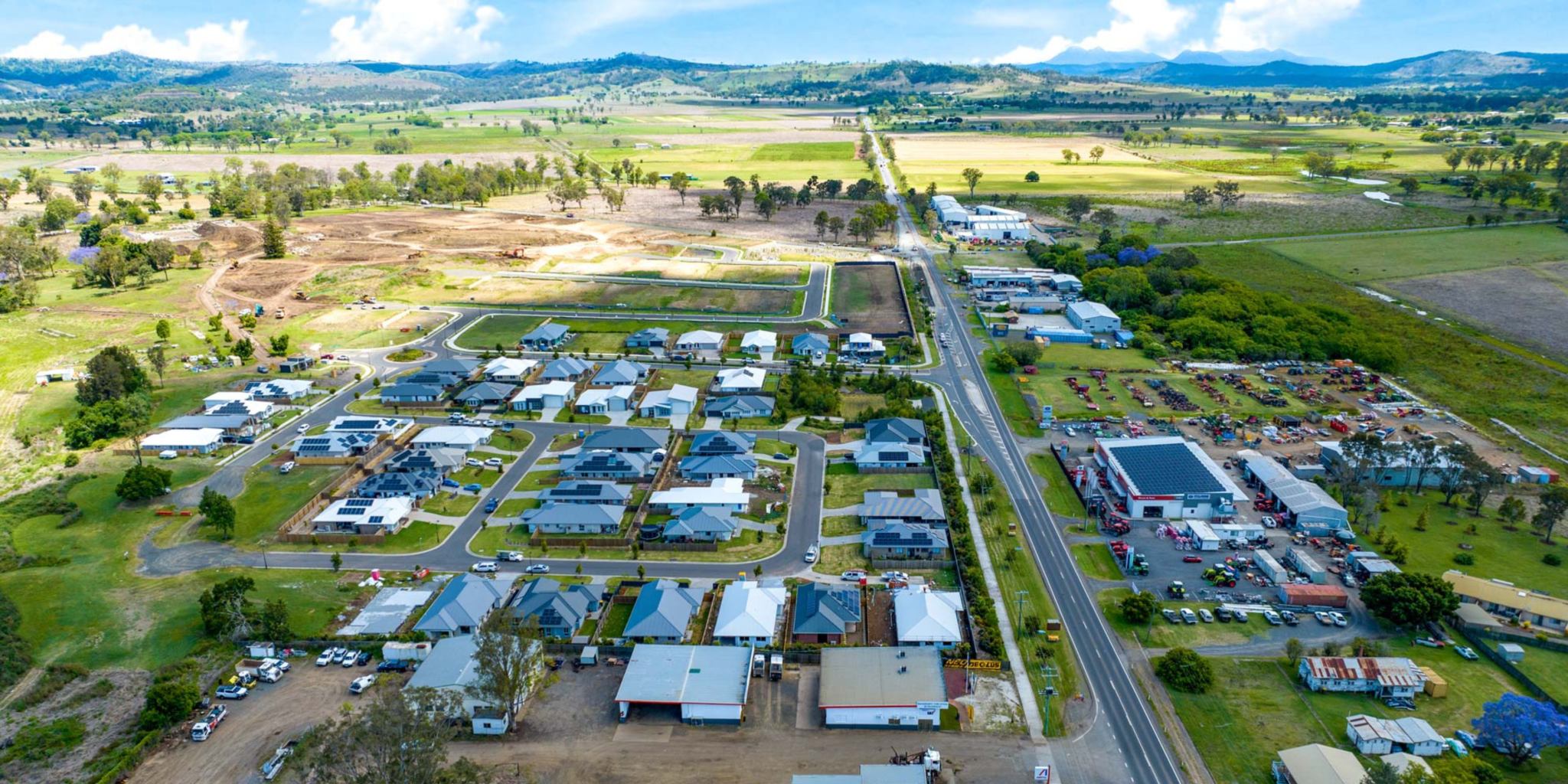 Beaudesert has been known as the heart of the Scenic Rim's horse racing industry for over a century. The town has produced many champion racehorses, and some of the most legendary horses in Australian racing history have had their roots in Beaudesert. The street names at Spring Creek Beaudesert not only pay tribute to these legendary racehorses but also serve as a reminder of the town's rich racing history. The names are a unique way of connecting the present with the past and ensure that the legacy of these great horses lives on.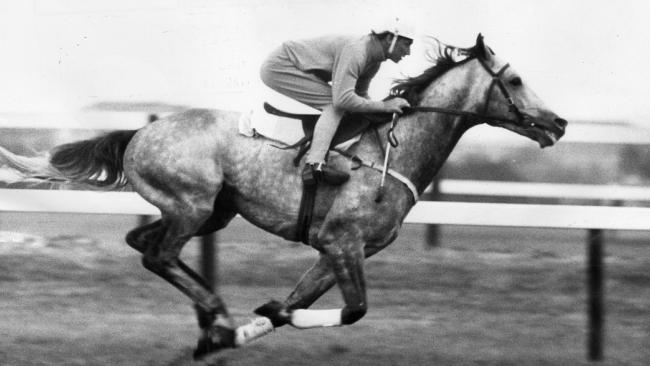 Gunsynd (4 October 1967 – 29 April 1983) was a champion Australian Thoroughbred racehorse who won 29 races and was only once defeated, by half-a-head in the Epsom Handicap. Gunsynd was hugely popular, not only for his gutsy performances on the track, but because he was such a character. He knew how to play up to the crowd, standing still and refusing to go onto the track. He would look up at the stands and wait for the applause and only when it was loud enough would he consent to go the the barriers. After giving his all trying to win he would look to the crowd and respond to their applause with a bow before heading the the winners stall. Gunsynd was named the VRC Horse of the Year in 1972 and inducted into the Australian Racing Hall of Fame. 25,000 people farewelled Gunsynd at Doomben Racecourse in 1973 where he participated in an exhibition gallop. A statue in his honour was erected in his hometown of Goondiwindi.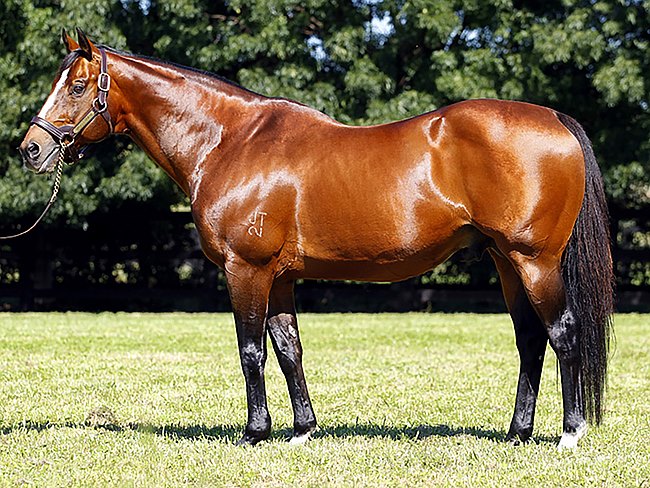 Mossman is a thoroughbred horse born in Australia in 1995. Race horse Mossman is by Success Express (USA) out of Lichen Lady (AUS), trained by Clarry Conners. Mossman form is available here. Owned by P G & MRS W E MORAN.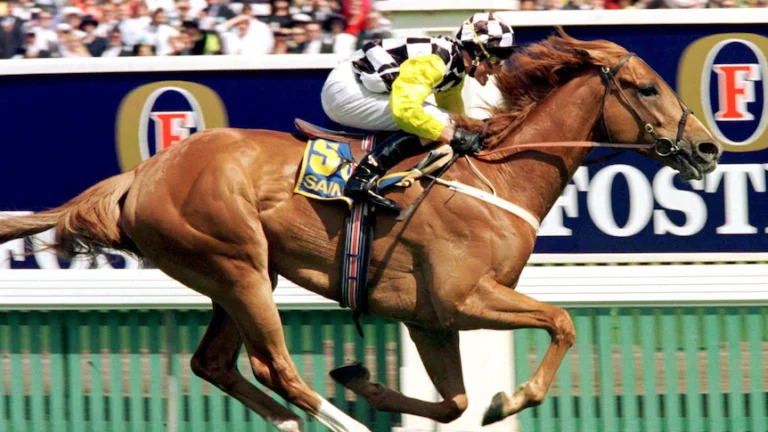 Saintly (21 September 1992 – 16 December 2016) was an Australian Thoroughbred racehorse who was named Australia's champion racehorse in 1997. Aside from his victories in the Melbourne Cup and Cox Plate, Saintly was also triumphant in the Australian Cup at Flemington in 1996 and the CF Orr Stakes at Caulfield in 1997. Saintly gained the moniker 'The horse from heaven' due to his name and his partnership with jockey Darren Beadman.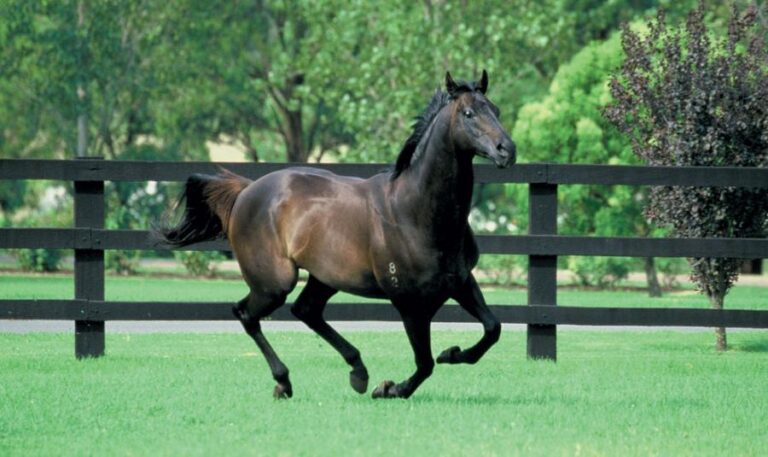 Octagonal (8 October 1992 – 15 October 2016) was a champion New Zealand-bred, Australian raced Thoroughbred racehorse, also known as 'The Big O' or 'Occy'. Octagonal made his debut late in 1994, and was crowned the Australian Champion Two Year Old on the strength of his autumn campaign, which comprised wins in the Todman Trial and AJC Sires Produce Stakes. As a three-year-old, Octagonal won seven of his eleven starts, and took his record to 10 wins from 16 starts. In addition to beating a high-standard crop in Sydney's three-year-old autumn triple crown – the Canterbury and Rosehill Guineas and the Australian Derby – Octagonal won the two richest weight-for-age races on the Australian calendar, the W. S. Cox Plate and the Mercedes Classic. With earnings of just short of A$4 million, Octagonal was voted the 1996 Australian Champion Three Year Old, Australian Horse of the Year, and remains the last horse to have won the triple crown.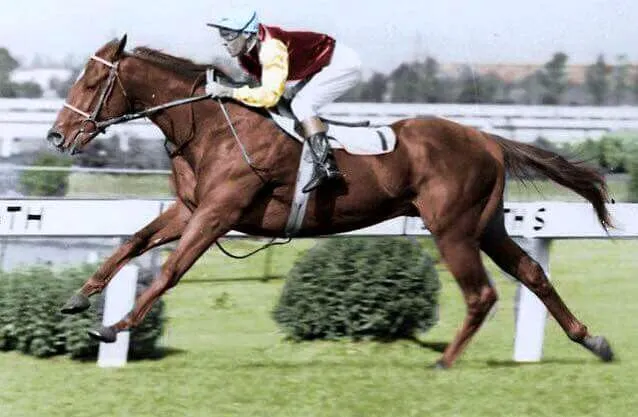 Todman (7 October 1954 – 1976) was one of the greatest Australian Thoroughbred racehorses and an important sire. He was perhaps best known as the winner of the inaugural STC Golden Slipper in 1957, being the first of Star Kingdom's five successive winners of the race. Todman hit Australian racing like an atomic bomb, he was less than 15 hands but had a gigantic stride. Todman's success has been greatly attributed to the length of his stride and his effortless gallop style. He was inducted into the Australian Racing Hall of Fame in 2005.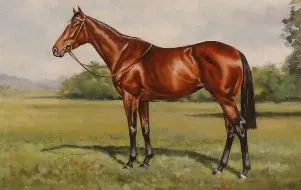 Wakeful was one of the great Thoroughbred mares of the Australian turf. She had shown her versatility by defeating top racehorses at distances from 5½ furlongs to 3 miles. She was unplaced in only three races. Wakeful did not commence racing until she was four because of shin soreness. At her third start she won the VATC Oakleigh Plate, followed that by winning the VRC Newmarket Handicap and then the AJC Doncaster Handicap in a race record time of 1:39.75.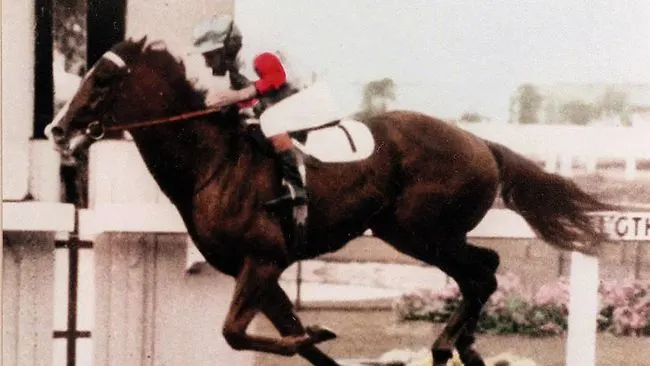 Vain (5 September 1966 – 25 December 1991) was a champion Thoroughbred racehorse that dominated Australian sprint racing in the period 1968–70, when he won 12 of the 14 races he contested and ran second in the other two. He went on to become a leading sire in Australia. Vain's career was brief by Australian standards. Vain retired to stud after his three-year-old season. As a two and three-year-old, Vain made 14 starts, winning 12, and finishing second on the two occasions where he did not win. Vain won by 12 lengths over a mere 1600 metres. Perhaps even more astounding, over four days of the 1969 Spring Carnival, he started by winning the 1400m Patinack Farm Stakes by 12 lengths. Attempting to rest the horse, it was all jockey Pat Hyland could do to hold Vain to a mere four length victory in his next race. Forty-eight hours later, Vain had what many consider as the most impressive victory of his career when he won what is now known as the Emirates Stakes while carrying five kilos over weight-for-age. He was the Australian Champion Racehorse of the Year in 1969–70 and was inducted into the Australian Racing Hall of Fame.