After deciding that the hustle and bustle of a busy Gold Coast city life were not for them any longer, Mal and Di Dalton started the search for something new.
Embarking on their journey, it led them to discover the natural beauty of the nearby Scenic Rim.
The Daltons' journey began 2 years ago when they first purchased in Stage 1. They moved into a beautiful house that soon became a home. The Daltons' story doesn't end there, they have taken the bold step of selling their new home in Stage 1, setting the stage for the creation of their forever home in the latest land release in Spring Creek. This time they've secured their dream block of land with elevated views of the Scenic Rim.
"It's just nice to get away from the busy-ness and into nature again. We've got access to mountains, rivers, creeks, and lakes," Mal enthuses, capturing the essence of Spring Creek.
The heart of Beaudesert beats with a unique rhythm – one that's harmonious, soothing, and effortlessly relaxed. "The lifestyle is just so relaxed," they say, echoing the sentiment of many who have joined this idyllic corner of the world. Spring Creek's location grants easy access to the magnificence of the Scenic Rim's towering mountains, the serenity of flowing rivers, and the bliss of sparkling lakes.
"I have access to all these beautiful mountains," Mal continues, painting a picture of a life brimming with outdoor adventures. For those who yearn for an active lifestyle intertwined with nature's grandeur, Spring Creek presents itself as a playground of possibilities. The residents refer to the lifestyle as "just perfect," a sentiment that resonates deeply with anyone seeking balance and harmony between modern comforts and the natural world.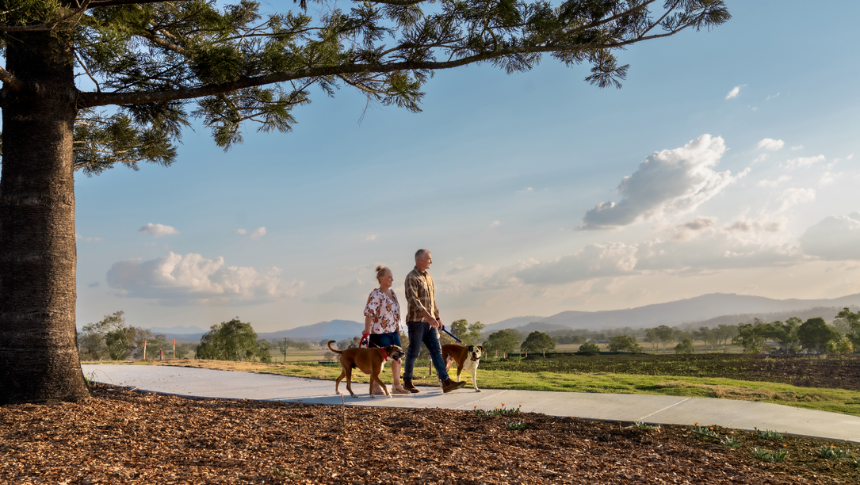 The convenience of modern amenities coexists with the untouched beauty of nature. "Everything I need is right here, it's fantastic," they exclaim, highlighting the sense of completeness that Spring Creek offers. From the practical everyday essentials to the recreational pleasures, everything is within easy reach, creating a seamless tapestry of convenience and contentment.
For the adventurous souls yearning for a dash of thrill, the Spring Creek is a gateway to world-class experiences. "20 minutes from my front door to go out to some of the world's best mountain bike trails," they share. Imagine the joy of stepping out and immersing oneself in the backdrop of breathtaking vistas.
Water enthusiasts aren't forgotten either. "I have a canoe and I go paddling on Lake Wyaralong. It's just absolutely beautiful. There's no boats. It's a beautiful place to be," Mal describes, painting an image of serene paddling on calm waters, a secret haven away from the crowds.
The resident's enthusiasm extends beyond the estate itself, as they embrace the surrounding Scenic Rim region with open arms. "We absolutely utilise everything around the Scenic Rim," they acknowledge, paying homage to the bounty of experiences and attractions that this region offers.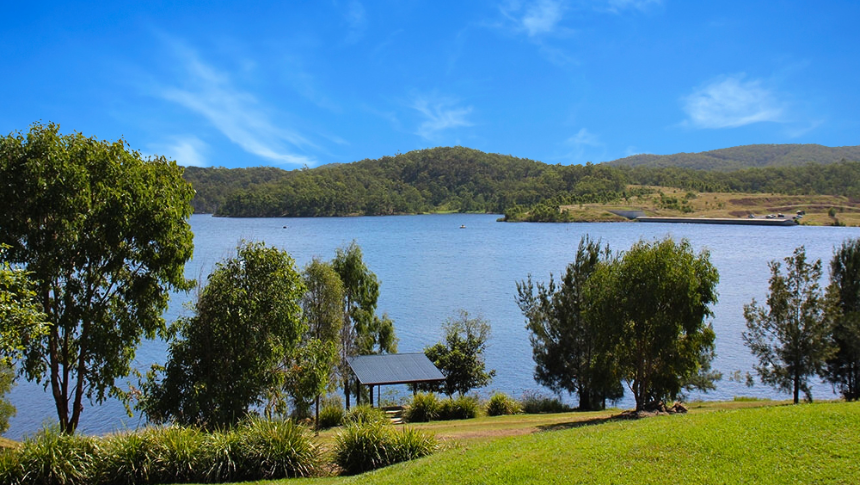 Lake Wyaralong, set to host canoeing events at the 2032 Olympics and Paralympic Games.
The charm of Spring Creek extends to its layout and design. "We are so lucky to have such wide streets and room to move," they observe. The vast open spaces, coupled with views of the majestic mountain ranges, creates an environment that's as aesthetically pleasing as it is unspoilt. Even the local wildlife seems to appreciate the estate's charm, with kangaroos playfully hopping around, a living testament to the coexistence of human habitat and nature.
"If you want to build a new house, and you want to live in a nice quiet town that has great amenities but still live close enough to city-style amenities if you need them, this is the place to be," the resident advocates. Spring Creek is a tapestry woven from the threads of relaxation, adventure, and modern convenience, all set against the backdrop of nature's grandeur.
"The developers have done a great job here with street scapes and the building covenant and we are excited about building here," showcasing their anticipation for crafting a life in this captivating community. Their desire to share this excitement with others is palpable, an invitation for others to join them in embracing the beauty and serenity that Spring Creek offers.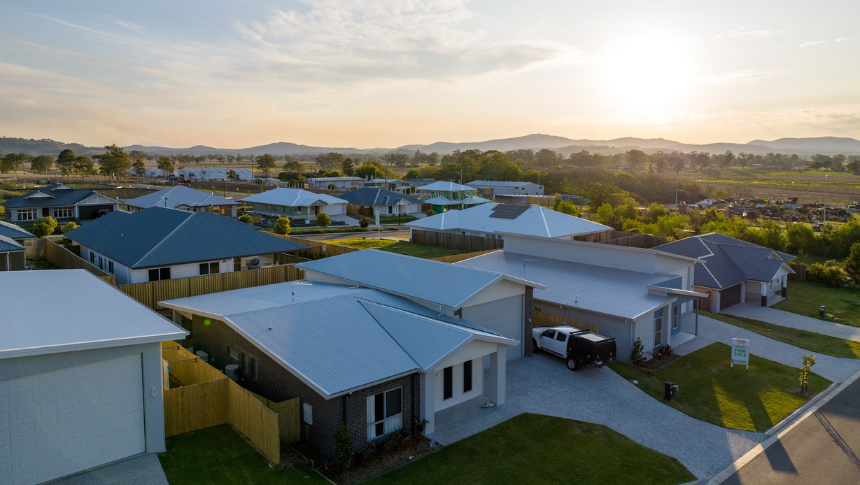 In a world where simplicity is often overshadowed by complexity, Spring Creek stands as a beacon of tranquil living, beckoning those seeking a connection to nature to come and share in its enchantment.