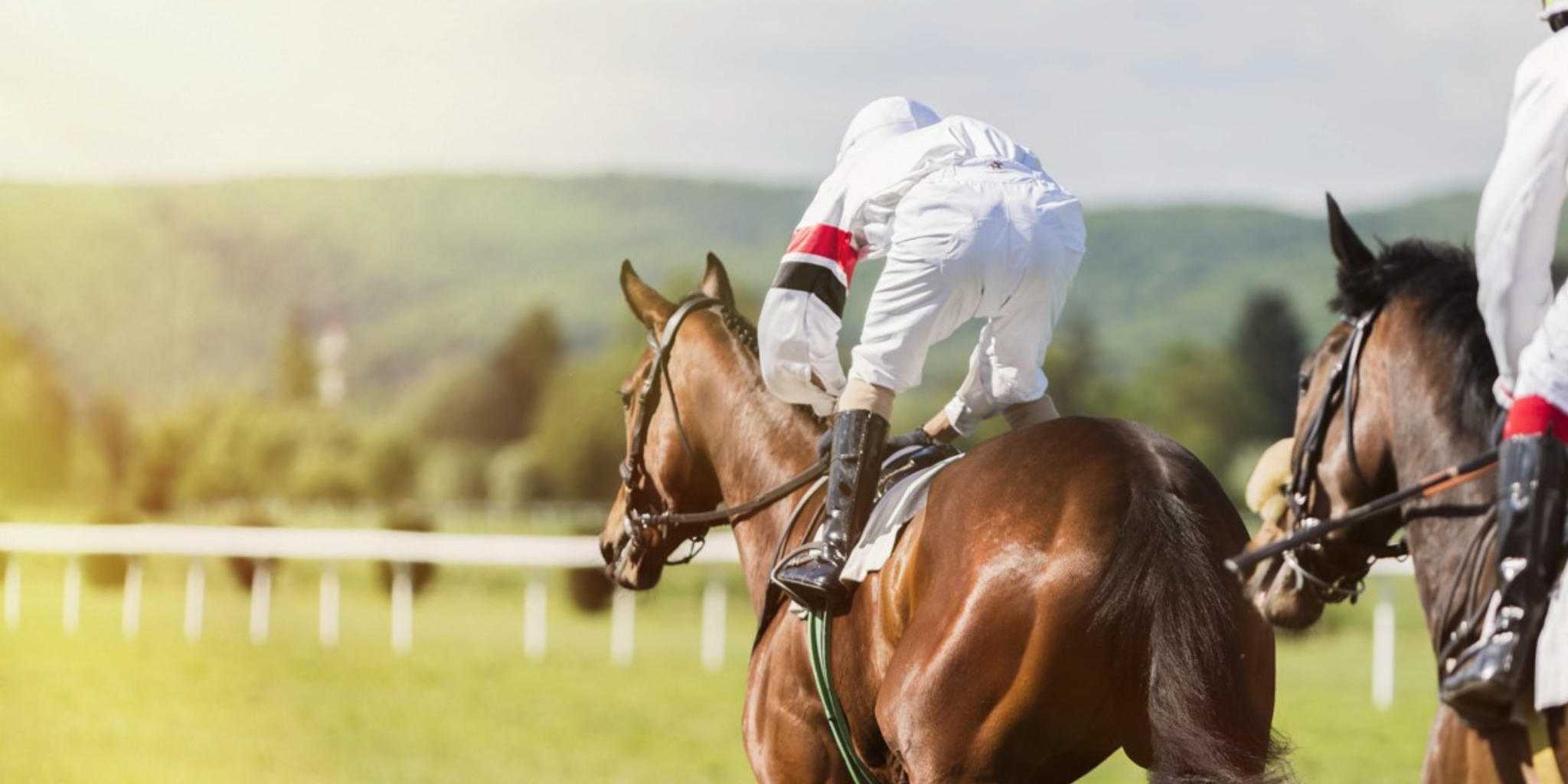 Beaudesert has been known as the heart of the Scenic Rim's horse racing industry for over a century. The town has produced many champion racehorses, and some of the most legendary horses in Australian racing history have had their roots in Beaudesert. The street names at Spring Creek Beaudesert not only pay tribute to these legendary racehorses but also serve as a reminder of the town's rich racing history. The names are a unique way of connecting the present with the past and ensure that the legacy of these great horses lives on.
Gunsynd the Goondiwindi Grey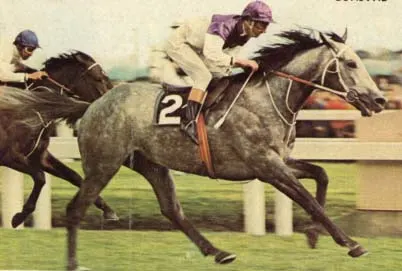 Gunsynd (4 October 1967 – 29 April 1983) was a champion Australian Thoroughbred racehorse who won 29 races and was only once defeated, by half-a-head in the Epsom Handicap. Gunsynd was hugely popular, not only for his gutsy performances on the track, but because he was such a character. He knew how to play up to the crowd, standing still and refusing to go onto the track. He would look up at the stands and wait for the applause and only when it was loud enough would he consent to go the the barriers. After giving his all trying to win he would look to the crowd and respond to their applause with a bow before heading the the winners stall. Gunsynd was named the VRC Horse of the Year in 1972 and inducted into the Australian Racing Hall of Fame. 25,000 people farewelled Gunsynd at Doomben Racecourse in 1973 where he participated in an exhibition gallop. A statue in his honour was erected in his hometown of Goondiwindi.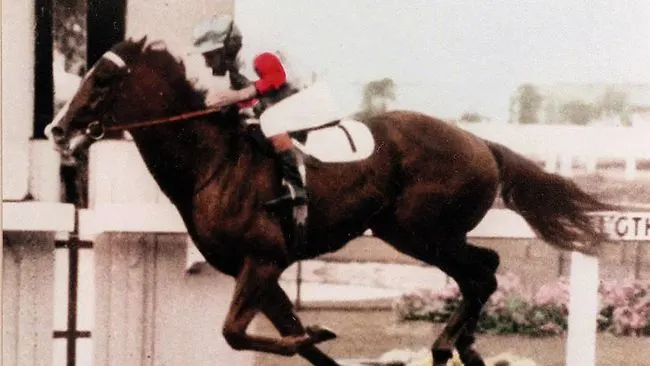 Vain (5 September 1966 – 25 December 1991) was a champion Thoroughbred racehorse that dominated Australian sprint racing in the period 1968–70, when he won 12 of the 14 races he contested and ran second in the other two. He went on to become a leading sire in Australia. Vain's career was brief by Australian standards. Vain retired to stud after his three-year-old season. As a two and three-year-old, Vain made 14 starts, winning 12, and finishing second on the two occasions where he did not win. Vain won by 12 lengths over a mere 1600 metres. Perhaps even more astounding, over four days of the 1969 Spring Carnival, he started by winning the 1400m Patinack Farm Stakes by 12 lengths. Attempting to rest the horse, it was all jockey Pat Hyland could do to hold Vain to a mere four length victory in his next race. Forty-eight hours later, Vain had what many consider as the most impressive victory of his career when he won what is now known as the Emirates Stakes while carrying five kilos over weight-for-age. He was the Australian Champion Racehorse of the Year in 1969–70 and was inducted into the Australian Racing Hall of Fame.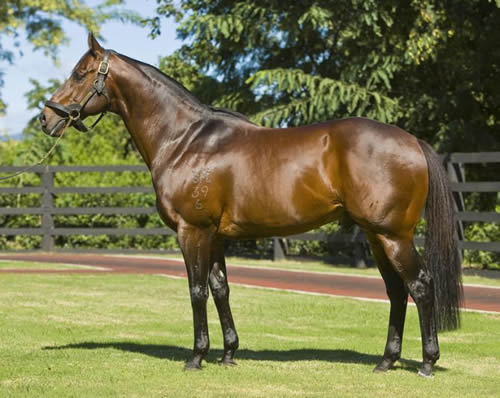 Falvelon, the Australian racehorse, achieved great success, becoming Champion Sprinter in Australia twice, Queensland Horse of the Year four times, and holding the Australian record for a sprinter's earnings (over $4 million). Notably, he overcame a poor start to win the Meynink Stakes. As an undefeated Stakes-winning two-year-old, he won seven consecutive races. Throughout his career, he won prestigious races like the Doomben 10,000 (twice) and the International Hong Kong Sprint twice, defeating world-class sprinters. Falvelon retired with an impressive record of 37 starts, 15 wins, 7 seconds, and 6 thirds.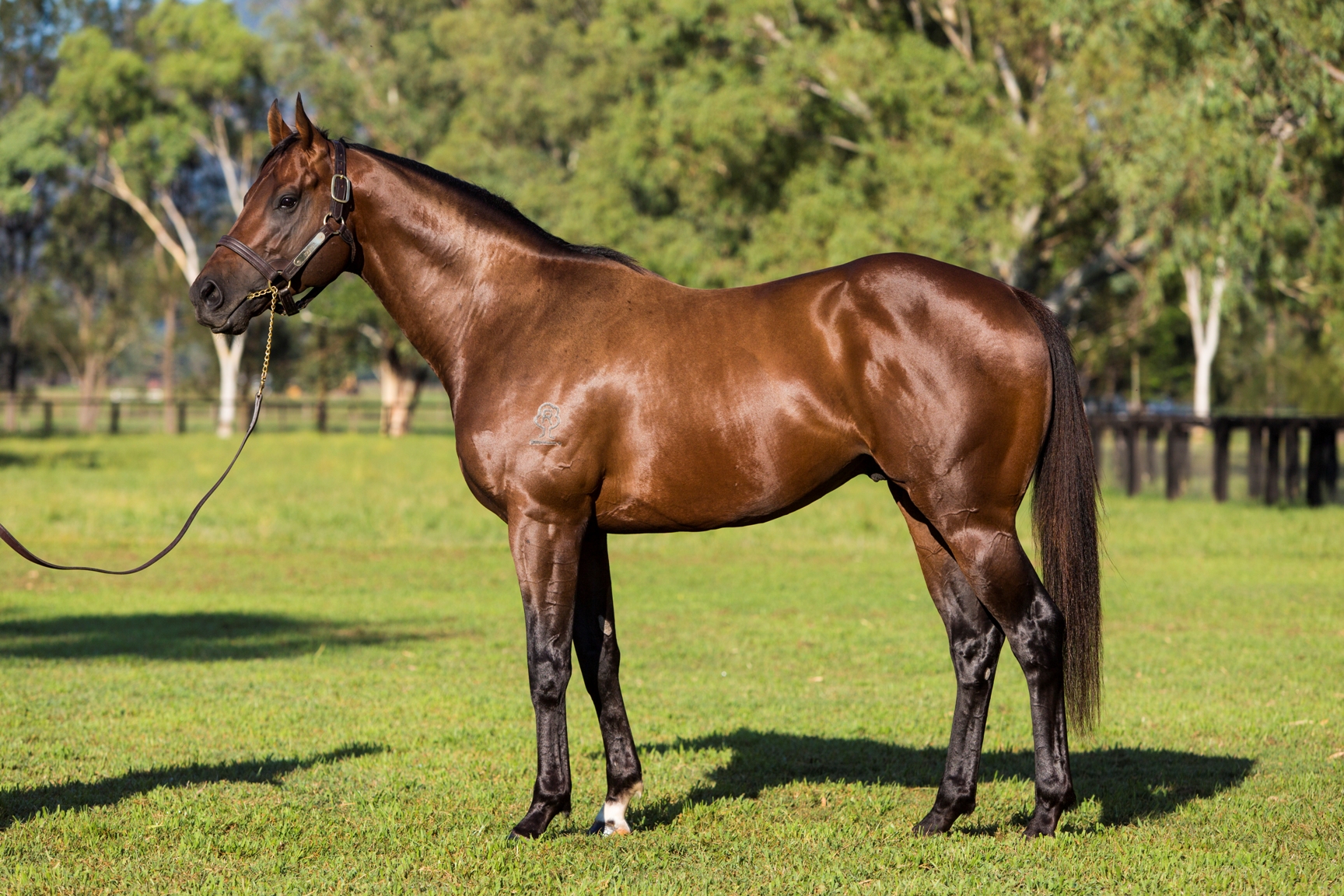 This exceptional sire is a triple champion in the 1st, 2nd, and 3rd seasons, with a remarkable $78 million in progeny earnings. His legacy extends to producing 68 Stakes Performers, among them illustrious Gr.1 victors like Sunlight, Mizzy, Zougotcha, and Lezoo. Notably, he has earned Gr.1-winning status as a producer in both the Northern and Southern hemispheres. His impact is further evident with 30 Stakes-performing 2-year-olds to his name, and his yearling average consistently surpasses $447k, with 19 million-dollar-plus lots to his credit.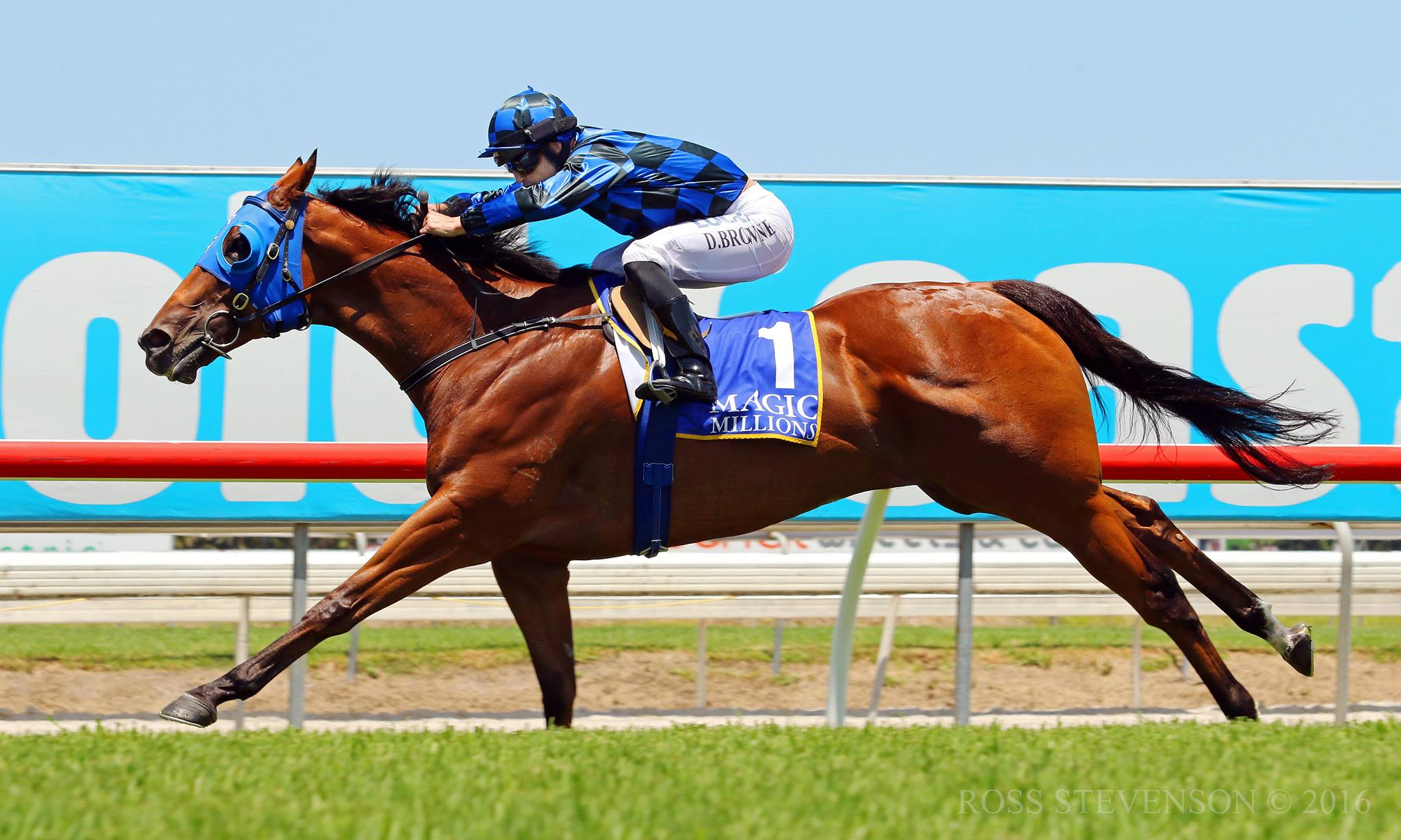 Buffering, born on November 5, 2007, is a retired Australian Thoroughbred racehorse and one of the highest-earning horses in Australian racing history. He achieved this status by surpassing $7 million in earnings after winning the 2016 Al Quoz Sprint at the Meydan Racecourse during the Dubai World Cup meeting. Buffering is the first Queensland-bred horse to reach this milestone and the 7th in Australian history. While he never bested the undefeated champion sprinting mare Black Caviar, he earned a substantial amount of prizemoney and won numerous Group 1 races. Trained by Robert Heathcote and ridden by jockey Damian Browne, Buffering carved his place among modern Australian sprinting greats, competing with the likes of Black Caviar, Chautauqua, Hay List, and others, making him a unique contender in Australian racing history.